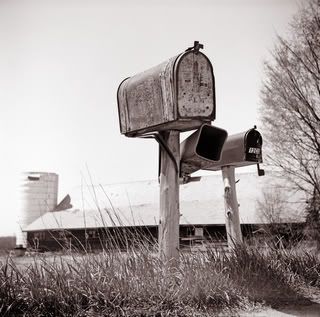 I love to get mail...and going to the mailbox is one of my favorite times of the day. My two favorite guys never get the mail (unlesss I ask!)...because they know how much I love going to the mailbox. I also enjoy sending mail as much as I enjoy receiving it. I have to admit though, I don't get as much "fun" mail as I used to. Bills and advertisements seem to be all that's in the box lately. Eighteen years ago after I moved away from home, letters from family and friends were much more frequent (to say the least) than they are now. But I'm just as guilty as not putting little notes in the mail as often anymore. My mom wrote the best letters. She would send me 10-15 page letters on legal pad size paper! She would write about the weather in Ohio, who she ran into at the store and update me on my two younger sisters. The prettiest stationary and cards came from my best friend Bonnie. Getting a note from her would make my day. But, with email, cell phones, free long distance and the increase in postage...the lost art of sending mail is kind of going down the drain. Getting an email is nice...but in no way (for me) compares to getting a handwritten note in the mail.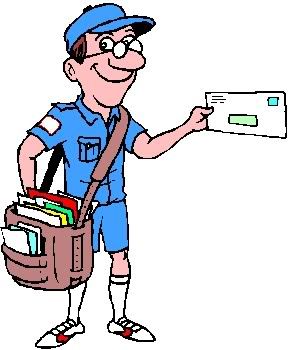 The other day when I went to the mailbox.....there was a
package
from

Susan

....

one of my blog friends! Susan and I had decided to swap books that we had just finished reading. I knew the book was on its way...and I was checking the mailbox everyday with a little extra pep in my step. Susan is just so kind. Here's the book she sent me:
She also sent a note in this adorable card she made:
My picture doesn't really do this card justice.
It's so cute...you know I will be trying to copy it!
Susan told me she is in a card club with friends who get
together and learn knew techniques and swap cards once a month.
Why oh why can't I be in a card club?!
and
saving
the
BEST
for
last..
Susan sent me this:
I knew right away what it was! It's a
scrabble tile necklace
!
I have been wanting to make one of these for months and months.
I LOVE it! I'm even more excited to make one now!
Thank you so much Susan...
you are much too kind!
I feel like I got the better end of the bargain!
Brady and I made a bookmark to put in Susan's book...
not quite as exciting as a necklace!
I think I'm going to start making a little extra effort
in putting a few more notes in the mail for family
and friends. It only takes a few minutes to let someone
know you are thinking of them...and who doesn't enjoy getting something
other than bills in the mail?!